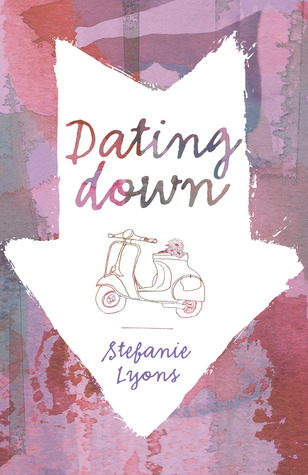 Title: Dating Down
Author: Stefanie Lyons
Release Date: April 8th, 2015
Publisher: Flux
Synopsis (Goodreads): When a good girl falls for a bad boy
She thought she loved him. She thought she could change him. She thought if she just believed in him enough, his cheating and his drugs and his lying would stop, and she'd be his and he'd be hers and they'd love each other forever.
But for Samantha Henderson, X-the boy she will not name-is trouble. He's older, edgier, bohemian . . . and when he starts paying attention to Sam, she can't resist him. Samantha's family and friends try to warn her, but still she stays with him, risking her future and everything that really matters.
As moody and vivid as it is captivating, Dating Down is told in scenes and bursts of poetry that create a story filled with hurt, healing, and hope.
My Review
When I found out that this book was told in verse, I was ecstatic. Having read all of Ellen Hopkins' books, I had very high hopes for this one. While it did deliver some good points, I was still slightly disappointed.
Verse books, in my opinion, are very character oriented. It's hard to have a very intense plot told completely in poetry. Thus, characters are a very important part of verse stories. I didn't feel a major connection to any of the characters in this book. Sam is our main protagonist, but I felt very distanced from her. I didn't feel any emotions toward her or her situation, which is something I look for in books told in verse. I also didn't get to know any of the other characters very well. The main event in this book is Sam's romance with X, and I felt really indifferent to him as a character. He was just kind of there.
Plot in verse is always interesting, and I think Stefanie Lyons did a good job of showing Sam's relationship really well. One of my favorite things about books told in verse, is that they are quick reads, and this one was no exception to that. I read this really quickly, even though I felt that this book was pretty predictable.
I applaud Stefanie for writing in verse, because it is truly an art form. She did a great job, with a new style on each page. I love books in verse, and the writing of this one was very well done.
Rating: 3.5/5 worms
The Bottom Line: A nicely done verse book that tackles the subject of teenage relationships.