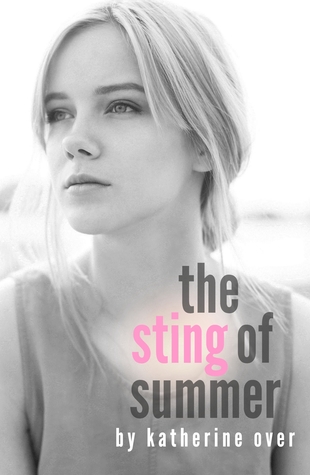 Title: The Sting of Summer
Author: Katherine Over
Release Date: May 11, 2014
Page Number: 246
Source: Author
Synopsis(Goodreads):
Summer has arrived. For seventeen-year-old Becca, it marks the start of the wedding season. Her family operates an event venue in the form of a renovated barn, and nearly every weekend a wedding takes place in their backyard. Becca lends a helping hand for the accelerated schedule, but work is not the only task on her mind. Seth, her longtime crush, has nabbed a photography internship that requires wedding coverage, putting the two of them in close proximity. Becca intends to make Seth something more than a far-reaching fantasy, but it's hard to build a dream when a growing tension in her family life cannot be avoided.
Will Becca succeed in her quest for love?
Or will summer collide with her plans and leave nothing but a sting in her heart?
My Review
The Sting of Summer is an interesting book about family, change, and life. One of the main things I loved about this book were the themes it had. It talked a lot about family, change, and how sometimes things aren't always what they seem. The main character, Becca, realizes that her life is changing and that sometimes what she wants isn't what she thought it was. These themes are really relevant today and I think that people can really gain from this.
Becca was a really funny character. You got to see her try to find summer romance while she was dealing with change, and it was really interesting. She had a really quirky personality and is probably one of the funniest characters that I've read about in a while. All of the other characters were really interesting to read about, and they felt really well rounded. Andie was really funny and Nolan was really cute.
As for writing style, I had a few problems with it. I felt that the overall plot of the book was really predictable, and you could figure out what was going to happen. I also didn't like how Katherine Over never used contractions; it made some of the dialogue really awkward and choppy. There were also some spelling and grammar errors. However, when Katherine was writing about the weddings, she used such detail that I found myself imagining the weddings in perfect detail. The characters were really well described and so were the situations that they were in.
Rating: 4/5 worms
Overall, I think this is a book that many people would like. The characters are funny, there are great themes, and the writing is vivid.