Top Ten Most Anticipated Debut Novels of 2015
Top Ten Tuesday is a weekly meme hosted by
The Broke and the Bookish.
They give bloggers a topic and we say our top ten things that fall under that list.
Today we're talking debut novels, so let's jump right in!
1. My Heart and Other Black Holes by Jasmine Warga:
This book just sounds quirky and weird, but also awesome!
3. Made You Up by Francesca Zappia: The cover drew me in on this one, but a book about
schizophrenia sounds really good, especially since I just watched "A Beautiful Mind".
4. Magonia by Maria Dahvana Headley: Aza Ray is drowning in thin air. Does that not sound cool?
5. Conviction by Kelly Loy Gilbert: Another one with a cool cover and a really cool premise to back it up.
6. I Am Her Revenge by Meredith Moore:
Another twisted book, this one about revenge. This is definitely the theme for 2015!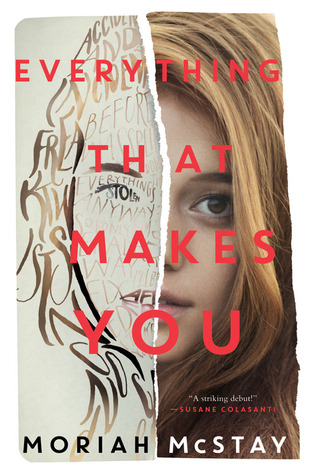 7. The Way We Bared Our Souls by Willa Strayhorn: People trading sorrows, literally? That sounds kinda awesome.
8. Tiny Pretty Things by Sona Charaipotra:
I will read anything ballet, and this sounds like something I'll really like.
9. When Reason Breaks by Cindy L. Rodriguez: Thirteen Reasons Why meet's poetry by Emily Dickinson? Count me in!
10. Everything That Makes You by Moriah McStay: This book is about what happens if things go differently in life, and sounds epic!
So that's my Top Ten Tuesday, feel free to leave your's down below!
LAUREN